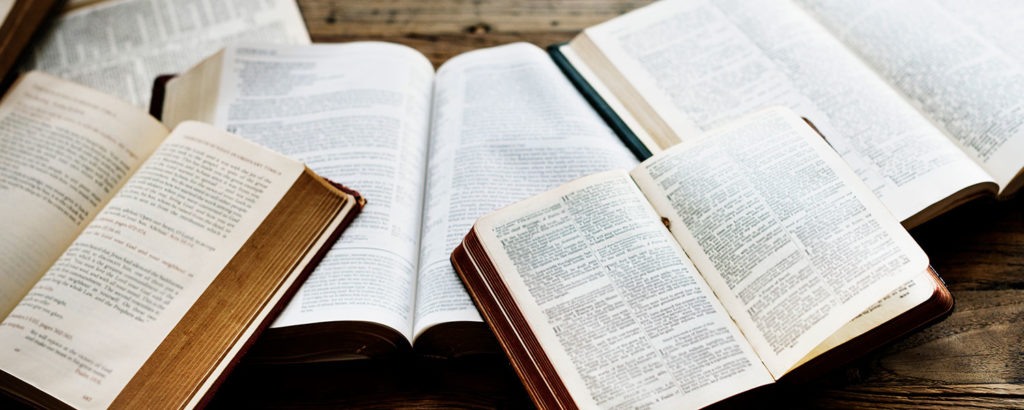 A pattern for studying through the bible
We use the S.O.A.P. method for personal bible study. SOAP is an acronym for Scripture-Observation-Application-Prayer. You can download the current SOAP schedule by clicking the icon below.
Write It!

Read your Scripture, then write in your journal the Verse(s) that stand out.
Think It!
What do you think God was saying to the people He wrote the book to?
Rewrite the Scripture in your own words.
Consult your commentary for help.
Live It!
Personalize what you've read by asking yourself how it applies to your life.
Is it an instruction? An encouragement? A promise?
A call to take corrective action?
Write how this Scripture applies to you today.
Use "I Will" statements and "I Know" statements!
Say It!
Your prayer can be as simple as asking God to help you use this passage, praising him for something He's done, or confessing a sin.
Write it out, just like you would an email, text or letter.
Then live it out!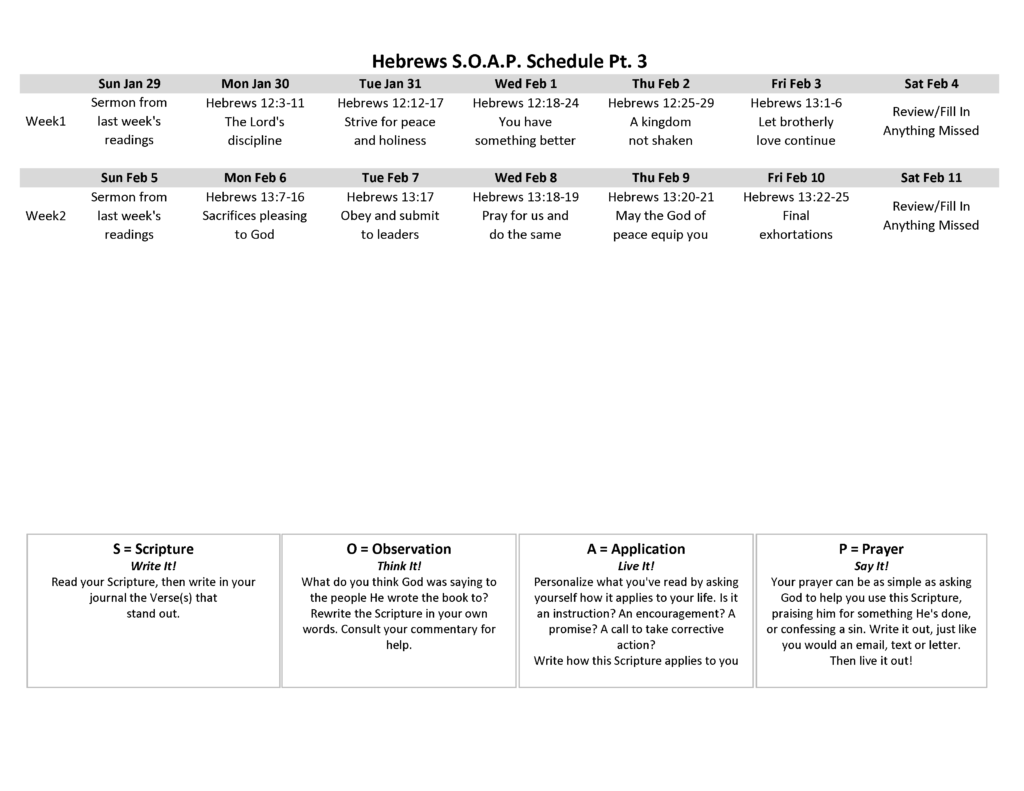 Click here to download the Current SOAP Schedule in PDF form.